DISPELLING MYTHS: "Company culture should just develop "organically?"
From recruiting the right people to hitting our bottom-line targets, organizational culture plays a pivotal role. But it's not a case of "one size fits all." Each corporate culture is unique; it underpins our identity as a business and is the responsibility of every single team member. According to the Harvard Business Review, "Great culture should provide continuous alignment to the vision, purpose, and goals of the organization." Everyone plays an essential part in making it great now and in the future. But should we just roll the dice and "let it happen?"
We believe leadership teams need to aim for and intentionally encourage the most creative and productive organizational culture to establish a healthy workplace. According to a 2020 report by SHRM, the Society for Human Resource Management, Toxic workplaces are costing businesses billions. Nearly half of the employees in its survey said they had thought about leaving their current employer due to company culture issues. And almost one in five had left a job for precisely that reason within the last five years.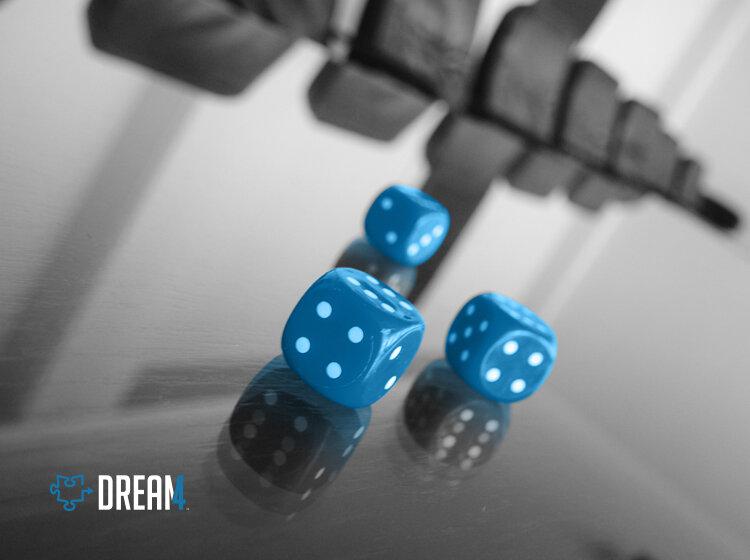 Leaders around America are also aware of the value of having a working environment that promotes powerful progress. The National Bureau of Economic Research revealed that 9 out of 10 senior executives believe improving their corporate culture will increase their organization's value. Compare that with only 16% who see their culture as being where it should be.
Unfortunately, we maintain that this is primarily the result of a very widespread passive and organic approach to culture development which naively says, "it just is what it is." The fact remains; as a basketball coach once told me, "if you're not working on it, then it's not getting better." This is just as true for creating organizational health as it is for making free throws! It is obvious that we have considerable work to do. Believing otherwise is simply a very lazy approach. But where should we start?
FIVE STEPS TOWARD CULTURAL PROGRESS
Define your core values – Why do you do what you do? This includes the way you treat your people, suppliers, and customers. These core values guide every action your organization takes. When you know what your values are, then communicate them to your team members. Explain what they mean for the organization and also for everyone in it. Work hard to connect these organizational values with individual team member values, and you will be laying an essential foundation for a progressive, positive and sustainable culture that wins!

Set the example – Many organizational team members are great at "talking the talk" but much less diligent about "walking the walk." Every organization must ensure their leaders are committed to MODEL the core values and are consistent with their respective roles in building and sustaining the desired cultural transformation. What do they need to know, feel and do to make the cultural shift successful? Are they equipped to communicate the key messages and support their teams during the transition? These are important questions that must be answered.

Engage every team member – The C-level individuals must consistently share a united vision, update team members regularly with every business update through the prism of the organizational values, and always invite feedback. The way people work on a day-to-day basis is a defining feature of corporate culture. Every team member plays a vital role when moving the company forward. By linking the deeds of individuals at any level to larger goals, leaders can and should learn how to notice and give meaning to even the most ordinary actions.

Recruit the right people – Corporate cultures need to be inclusive and diverse. So, the aim is to listen well, create a spirit of "everyone has a real voice in this mission," and not to have a workforce that all thinks, acts, and looks the same. A healthy organization ends up being a reflection of the constituents they serve. Endeavor to find individuals who can contribute in their own unique way while still sharing - and supporting - the organization's values, but through the prism of their own experience and journey.

Be consistent and patient – Monitor and analyze progress and stay focused. Corporate culture is deeply rooted in every aspect of a healthy business and how it functions. To quote the Harvard Business Review, transforming your culture requires "a movement, not a mandate."
When it comes to building company culture and a healthy organization, every leader has their own philosophy, and for good reason: no two companies are alike. However, it would be a mistake to assume that culture spirals effortlessly into its own positive and sustainable form. We must be intentional about it, continue listening, and always be learning.
For more on DREAM4 and its impact on organizational wellbeing and leadership development, please schedule a call today.
How We Serve
Organizational health doesn't just happen; it takes attention and intention. DREAM4 is a personal well-being and leadership development company that strives to help your organization in these 4 specific areas.
"This program has taught me the importance of trust amongst colleagues. Without trust, you may be working amongst jackasses, or worst yet, you may actually be the jackass."
Neal
Supervisor, Auburn, Alabama
Google's average rating of 5.0 out of 5 stars from 7 reviews.
DREAM4 is trusted by over 5,000 happy customers across the country.
Talk to a DREAM4 Expert Today
A DREAM4 Representative will contact you shortly during our normal business hours