Our Values
We believe that the healthiest organizations are devoted to a set of values that drive decision-making. Core values demonstrate what is important and what is not. They show what behaviors are fundamental and irreplaceable.
And as with all of our other processes, our core values are iterative - they build upon one another and can and should be acted upon repeatedly.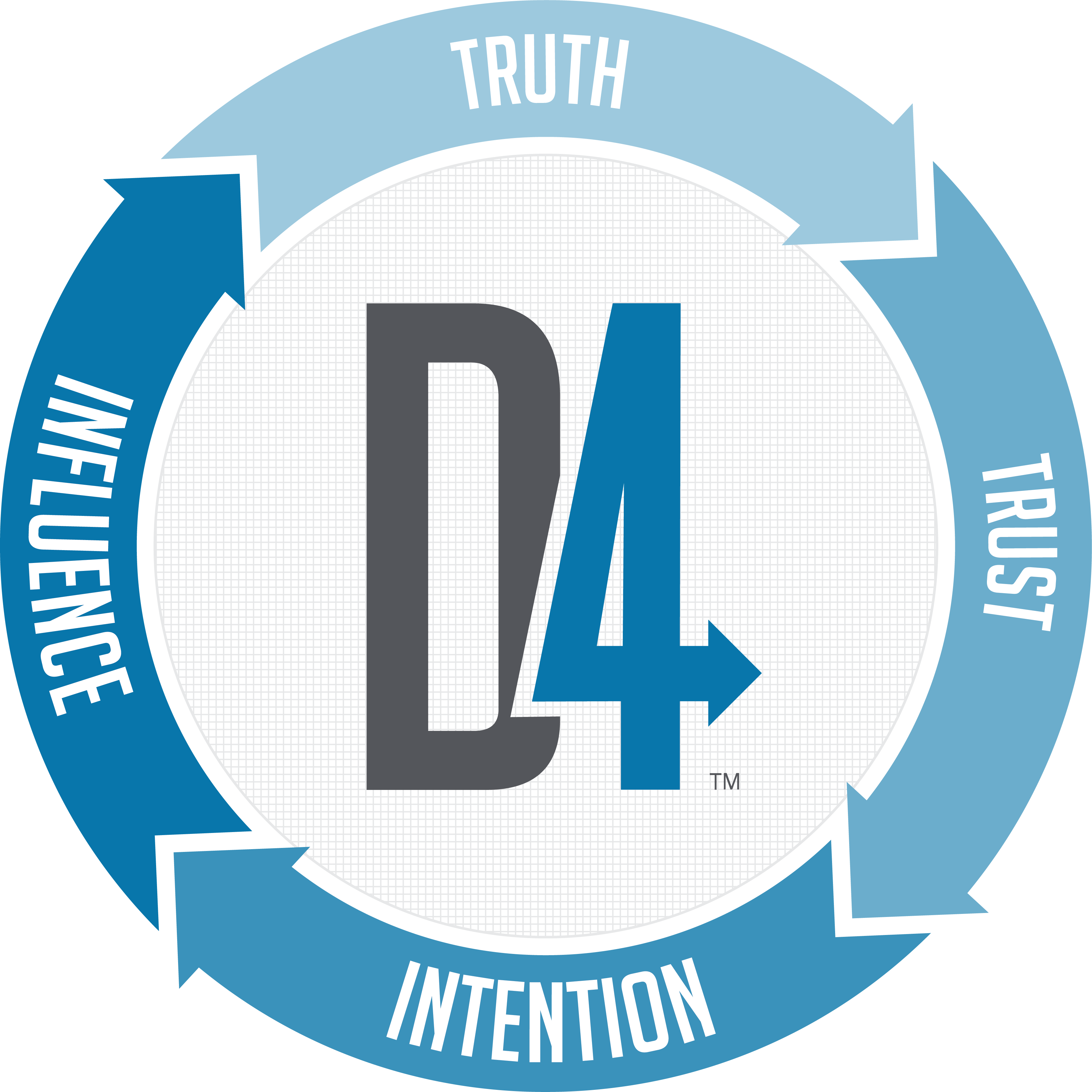 Our Core values are also not the standard definition of the words - they mean something specific to our people.
Truth: Progress starts when you tell yourself the truth. We are rooted in something larger than ourselves, personally & professionally.
Trust: It is the foundation of every relationship. We intentionally invest our time to build trust with our team members and our partners.
Intention: There is a purpose and plan behind all we do. We pursue that plan with passion, consistency, and grit.
Influence: It is the key to effective leadership. We earn our influence through authenticity and humility, and we choose for our influence to be positive.
Google's average rating of 5.0 out of 5 stars from 7 reviews.
DREAM4 is trusted by over 5,000 happy customers across the country.
"The flow from a blind spot down to isms was never something that I'd put into words the way that your team did; I feel like it gave me some better understanding on how others think, so I can help moderate DEI conversations in the future... Your team does an INCREDIBLE job of presenting the information in a relatable, non-judgmental way, which is just so refreshing. I liked being a part of a cross-country training."
Anna R.
HR Professional, Brunswick, Maine