The Benefits of Benefits
Sandra sits at her desk and stares into space as she holds the phone to her ear and covers her mouth with her other hand. Her eyes fill with tears as disbelief numbs her mind. The jittery voice on the other end of the phone is her husband, David. As he struggles to get each word out, he shares the news that he and their 12-year-old daughter were in a car accident. Another driver ran a red light and t-boned them. David was banged up a bit, but their daughter Amelia was rushed to the hospital with life-threatening injuries.
As she starts to pack up her things and rush to the hospital, a team member in another cubicle overheard Sandra's emotion. She consoles Sandra and speaks with their manager to share the news. As she tries to manage her feelings, Sandra is offered care and support by the team. Overwhelmed with emotion and fear, she heads to the local hospital driven by a co-worker.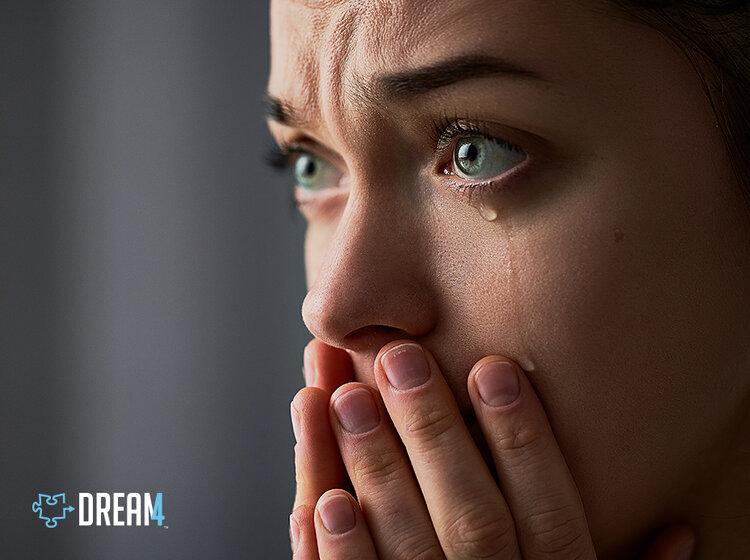 When Benefits Matter
No one expects or can predict when moments like that may happen, but they do, and all too often. The ability for a company to respond to tragedy in the right way requires several things.
Genuine compassion for the welfare of their team members.

A culture of caring where the team steps up to help in times of crisis.

A company that has prepared for potential emergencies by having supportive benefits.
In fact, let's spend a little bit of time on the third requirement. What does it say to employees when a company provides a benefits package that fills the gap in times of crisis? What does that mean for the productivity or the health and longevity of the company?
The ability of a company to offer good, viable, usable benefits is a decision that has to be made with careful consideration. We would simply like to point out the influence benefits have in the company's life as it relates to longevity, profitability, and company culture.
Let's explore the benefits of company benefits:
1. Benefits can serve as tangible evidence of the company culture.
Demonstrates care and concern for the well-being of employees

Aligns words with actions, thereby showing integrity

Provides a significant opportunity to build a healthy corporate culture
According to Built-in, 47% of active job seekers cite company culture as their driving reason for looking for work. Companies that do what they say they will are going to establish a culture of trust. This includes the benefits that are offered.
2. Benefits can serve to separate a company from its competition.
Contributes to attracting more qualified applicants

Sponsors a stronger commitment by employees leading to longer tenure

Promotes team loyalty and willingness to serve the company mission
According to Glassdoor's Employment Confidence Survey, about 60% of people report that benefits and perks are a major factor in considering accepting a job offer. With that in mind, a company is 6 times more likely to find better talent, build stronger commitment, and improve the corporate mission simply by having a robust benefits package.
3. Benefits can serve to increase the profitability and sustainability of a company
Healthier people make better, more productive, and inspired employees.

It costs less to keep a good employee than to hire a new one, increasing the bottom line.

Longer tenured employees bring more value and profitability to a company over time.
For a detailed look at this, see this article from the Society For Human Resource Management (SHRM)
When The Dust Settles
Nearly six weeks after the day of the fateful phone call, Sandra arrives back at work for the first time. She quietly makes her way to her desk as a few co-workers gather around to welcome her back. As she offers a slight smile of thankfulness to everyone, she says, "It's been a long road, but I am glad to be back." Flashing back to the last time she sat at this desk, her mind is flooded with thoughts and memories of all that has happened.
Among those memories, thoughts, and feelings, never once did she have to think about how she would be able to pay for the services that saved her daughter's life. She knew she was grateful for her daughter's health and the company that supported her by the benefits they provided. Sandra was mentally clear, focused, and ready to take that gratitude and get back to work.
For more on DREAM4 and our impact on organizational well-being and leadership development, please schedule a call today.
How We Serve
Organizational health doesn't just happen; it takes attention and intention. DREAM4 is a personal well-being and leadership development company that strives to help your organization in these 4 specific areas.
"Leadership begins with self-awareness, and the "Emerging Leader Workshop" definitely helped our teams become aware of who they are as leaders. We then learned how to take that knowledge and use it to help harmonize our team to allow each of us to become the best version of ourselves and thereby our team its best version."
Shawn
President, Birmingham, AL
Google's average rating of 5.0 out of 5 stars from 7 reviews.
DREAM4 is trusted by over 5,000 happy customers across the country.
Talk to a DREAM4 Expert Today
A DREAM4 Representative will contact you shortly during our normal business hours