The One Thing That Effects Everything
In the 1991 movie City Slickers, the late actor, Jack Palance, plays the hero/villain character of Curly. The crusty, roughneck, monosyllabic cattle rancher can intimidate a person with just a look. In the classic old western style, Curly leads his misfit team of city slickers on a journey of cattle herding for several hundred miles. As the transparently obvious comedic plot unfolds, there are a few moments of sincere self-reflection. In one of those moments, Curly speaks with Mitch (actor Billy Crystal) about finding his "one thing". In typical cinematic fashion, Mitch finds his one thing, centers his life back, and it then leads to the resolve of conflict within the storyline. It was a true Hollywood ending. If only it were that easy, right?
Daily leaders face multiple operational challenges while seeking to establish and maintain performance standards consistently. The evaluation of processes, people, product lines, supply chain, overhead, and marketing is seemingly endless. While leaders are spinning plates, there is a powerful undercurrent, like a river, hidden in plain sight. It can be the proverbial "one thing" that often has the greatest effect on the performance of a company. That one thing is the formation and continual growth of a healthy company culture.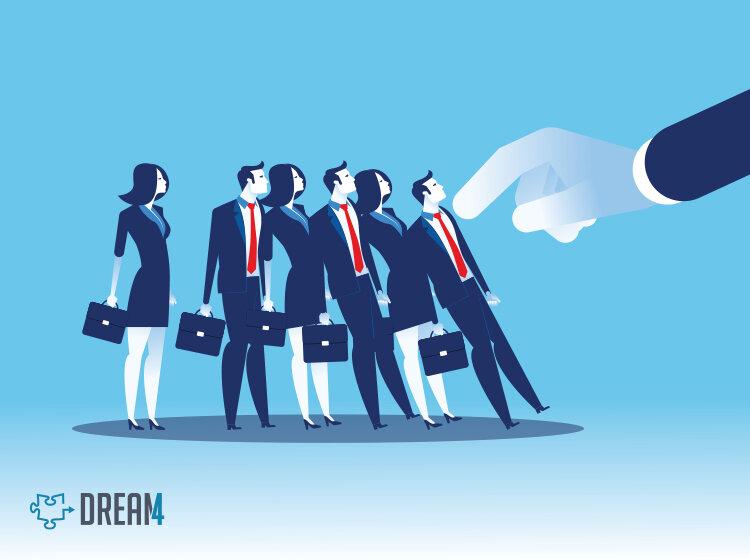 Every company has a culture. It is either known, acknowledged, and being improved or it is flying on its own and developing according to the nature and habits of the people involved in it. Suffice it to say, culture is present whether leaders acknowledge it or not. As a matter of fact, this leader would argue that it is driving your company toward or away from long-term success. The ability for a company to articulate, implement, and vigilantly protect its leadership culture will have a direct impact on the performance of the company over a period of time.
A pre-COVID survey performed by a leading HR firm for the technology industry revealed that more than 90% of performance issues centered around the culture and/or environment of the workplace. They divided the areas into 5 key categories; toxic environment, lazy teammates, distractions, meetings, and management. The results were clear in these 5 categories. The broader aspects of company ethics, hiring decisions, and moral issues lay underneath those concerns. These, and more, are all a direct result of the companies acknowledged or unacknowledged evolving culture.
While it would be tempting to explain how it happens and how to rectify it, that may be better done at a different time. The "one thing" for this article is to create a nexus between company culture and performance. Below are a few examples to digest and let the facts speak for themselves.
Examples of Culture Impacting Company Performance
Example One - Lehman Brothers: Mortgage Scandal - Founded in 1844, this company was once a cornerstone in the investment banking industry. After 1969, the company leadership was no longer in the hands of family. Over the next 20 years a slow fade of values and ethics permeated the company, and instead, began fostering a selfish leadership environment. From 1989-2008, the company made incremental decisions in the mortgage industry that put both company and investors at risk. In 2008, this company that was once the 4th largest investment bank imploded, rocking global markets, destroying its own integrity, damaging families, and decimating the funds of investors. The company has been wiped off the map. See the case study on Lehmann here.
Example Two - Johnson & Johnson: Tylenol Scandal - In 1982 a string of murders caused by breached bottles of Tylenol in Chicago sent the parent company reeling and facing brand extinction coinciding with national panic. Against the recommendation of the FDA J&J opted for the complete removal of its entire product line off the shelves globally. The president of J&J that led the company through this dark period was James E. Burke. Faced with the option to cover up or mitigate the issue he put the entire Johnson & Johnson brand on the line. He revisited the values of the company and then, openly and transparently, took responsibility. He is hailed as a hero for the company. His leadership and commitment to the cultural values of the company in the face of tragedy is why Tylenol not only still exists, but remains a highly profitable product in the marketplace. Read about this fascinating story.
In Conclusion
There are those that may say, "those companies just got too big for themselves" or "corporate greed killed them". Some may also say "that will never happen to my company because…". Greed and pride played a roll, yet both are symptoms of the deeper issues within company cultures. Any company, of any size, is only as strong as their commitment to strong values and healthy culture.
You may have heard the idiom, "the neck that turns the head". Culture is, and will remain, the neck that turns the proverbial corporate head. Where the head is pointing the body is sure to go. You're already a part of a culture. Which way is it heading? What action steps can be taken to understand it, if necessary, fix it, and then protect it at all costs?
Could it be that investing and focusing on a healthy culture as the "one thing" could result in the ability to successfully address the "everything else"? History seems to answer that question as yes.
For more on DREAM4 and its impact on organizational wellbeing and leadership development, please schedule a call today.
Categories
How We Serve
Organizational health doesn't just happen; it takes attention and intention. DREAM4 is a personal well-being and leadership development company that strives to help your organization in these 4 specific areas.
"Working with DREAM4 has helped change my perspective as a leader. With every session, I have learned a new skill in leadership that I can implement with my team, and I'm creating great habits in my personal and professional life.
"
Kevin
Supervisor, Hoover, Alabama
Google's average rating of 5.0 out of 5 stars from 7 reviews.
DREAM4 is trusted by over 5,000 happy customers across the country.
Talk to a DREAM4 Expert Today
A DREAM4 Representative will contact you shortly during our normal business hours