Balancing Relational Leadership
Recently I had a conversation with a young store manager. "I like people. I'm friendly to my team and want to have a good relationship with them. I've realized that sometimes when I'm trying to tell them not to do something, they don't take me seriously. I don't know how to get them to take me seriously."
My wife's a middle school teacher – yes, you can say, "Bless her" it is a tough job. Over the past few years, the trend she's experiencing is parents trying to be "friends" with their children, not parents. They don't want to disciple their kids because they're afraid their children won't "like" them. As a result, the kids run the family.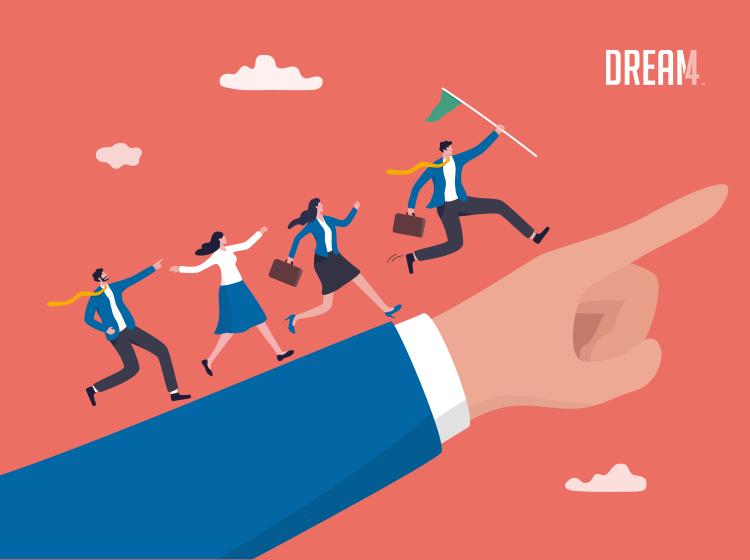 This young manager explained how his team takes advantage of his desire to be their friend. He tries to accommodate their life schedules. He wants them to like coming to work and like him. The problem is he has an employee who refuses to work weekends and wants specific shifts.
The results look like this:
The manager has to work every weekend

The manager is starting to resent this specific team member

Other team members are beginning to notice and ask why "so in so" never works weekends

The health of his store is deteriorating
In his desire to "be a friend," this manager is starting to experience a loss of control and the ability to lead and manage his team. He may be liked, but he isn't respected.
I understand being a relational leader. I am one. I want to get to know my team, not just as work partners but also as people. I want to be someone they can talk to, someone they know will have their back.
I learned a long time ago that a blind spot in my leadership style is when I let my desire to be relational prevent me from exercising my responsibilities to hold team members accountable for their job and actions. Do I want to be "liked" or "respected"?
My wife and I had decided on our parenting style before our first son entered the world. We agreed on our discipline approach, how to talk with our child(ren), and to hold each other accountable to be consistent.
As a relational leader, there are some of the same steps that need to be taken:
It would be best to recognize that you will NEVER make everyone happy – being relational is not about making your team happy. It's about recognizing that your team is built of individuals how are navigating life, just like you

Communicate to the team regularly – clear communication with the group and individual helps build trust

Set clear and specific boundaries – You can be friendly, but your responsibility to the company and all team members comes first

Consistency is key

In communication – keep the team up to date

In enforcing the boundaries – you want everyone to see you are treating everyone fairly – no special treatments
I would like to tell you that the young manager is doing great, but I can't. We've just started working together. We are creating a plan to re-establish an atmosphere of trust and respect, creating a fair and equitable schedule where everyone shares the responsibility and identifies and develops future leaders.
He will introduce this along with his 2022 plan for the store in early November. He asked, "What if 'so in so' pushes back?" My reply, "For the health of your business, your team's respect, and the future of you as a leader, you might need to "love' him somewhere else."
We'll discuss preparing for that conversation very soon.
DREAM4 works with businesses to build a healthy organization from the top-down and the bottom up. Our model allows us and our partners to create a repeatable process that develops maturity in leaders and individuals and momentum in life.
For more on DREAM4 and their impact on organizational wellbeing and leadership development, please schedule a call today. And if you're wondering what type of leader you are, take our leadership type quiz!
Categories
How We Serve
Organizational health doesn't just happen; it takes attention and intention. DREAM4 is a personal well-being and leadership development company that strives to help your organization in these 4 specific areas.
"This program has taught me the importance of trust amongst colleagues. Without trust, you may be working amongst jackasses, or worst yet, you may actually be the jackass."
Neal
Supervisor, Auburn, Alabama
Google's average rating of 5.0 out of 5 stars from 7 reviews.
DREAM4 is trusted by over 5,000 happy customers across the country.
Talk to a DREAM4 Expert Today
A DREAM4 Representative will contact you shortly during our normal business hours