Transformational Leadership
You don't have to spend long in the working world to recognize multiple types of leaders. Certainly, every kind of leader motivates, challenges, and develops others in different ways. Their corresponding styles can all inspire different outcomes. It's essential for all team members to be intentional about our leadership – to continue to learn and grow – so we can have a positive impact at home and work!
In recent years, the subject of transformational leadership has risen to the surface. Organizations that find and develop such leaders tend to create an inspired and engaged culture that empowers innovation and shapes future success. So, what is transformational leadership?

We know it when we feel it – don't we? Such leaders know how to encourage, inspire and motivate teams to perform in ways that create meaningful and measurable change.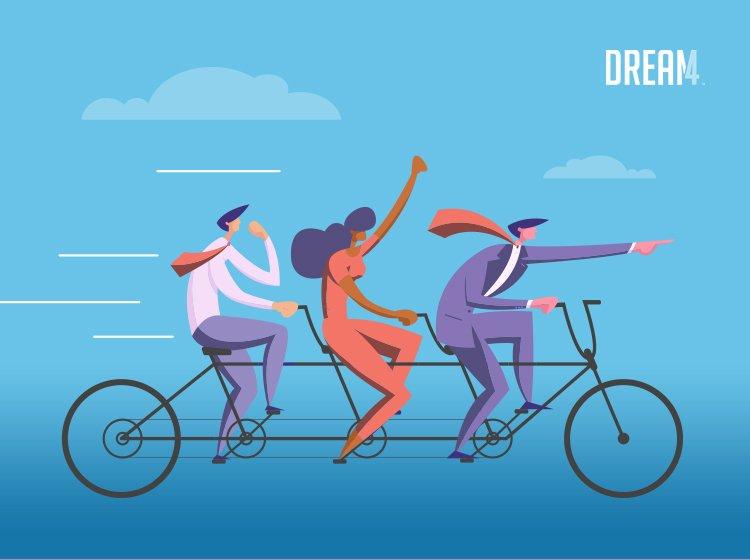 According to leadership expert James MacGregor Burns, who created the "transformational leadership" concept in the 1970s, there are three effective leadership styles:
Tactical leaders – Tend to focus on solving straightforward problems with operations-oriented expertise.
Strategic leaders – Tend to be very future-focused with an ability to maintain a specific vision while forecasting industry and market trends.
Transformational leaders – Tend to focus less on making decisions or establishing strategic plans and more on facilitating organizational collaboration that can help drive a vision forward.
It's important to note, there are many examples of leadership styles, and most people combine different approaches to varying circumstances. Studies have shown that such approaches can effectively enhance organizational outcomes. But at a high-level, transformational and transactional leadership are the two general styles that have been thoroughly researched. Many of us may exhibit varying degrees of both.
Transactional leadership is based on a system of exchanges between the leader and each team member. Team members receive positive reinforcement for meeting specific goals. An effective transactional leader is adept at recognizing and rewarding accomplishments in a timely manner. Within this leadership style, team members are typically evaluated and provided feedback based on predetermined performance criteria. They are also not necessarily expected or encouraged to think innovatively about the tasks at hand.
In contrast, transformational leaders inspire their teams in ways that go beyond exchanges and rewards. This approach can increase a team's intrinsic motivation by expressing the value and purpose behind the organization's goals.
A transformational leadership style inspires team members to strive beyond required expectations to work toward a shared vision. In contrast, transactional leadership focuses more on the external motivation for the performance of specific job tasks. Learning to balance these styles can help all emerging leaders reach their full potential.
Characteristics of Transformational Leaders:
They practice SELF-AWARENESS – Transformational leaders thrive on personal growth and know their strengths and weaknesses. They believe everyone, including themselves, should be continually learning and improving.
They are OPEN-MINDED – Remaining open to new ideas and fresh perspectives is an essential aspect of transformational leadership. Rather than jumping to conclusions, they regularly gather feedback from various sources before making strategic decisions.
They are ADAPTABLE and INNOVATIVE – Good transformational leaders understand changing business dynamics and always find innovative ways to stay ahead of the curve. They're unafraid to alter approaches that have worked in the past.
They are PROACTIVE – Leaders cannot simply sit around and wait for change to happen. Instead, they think forward and make proactive decisions that can set the tone for others.
They are SELFLESS – Transformational leaders are very comfortable in their own skin so they can keep their egos in check and always strive to do what's right for their team.
Making a DREAM4 IMPACT


REMEMBER – practicing these principles of transformational leadership can start exactly where you are – right now. The best leaders evolve because they demonstrate growth and development wherever they are TODAY. We hope YOU will choose to implement some of these thoughts and have a positive, inspiring IMPACT – NOW!
For more on DREAM4 and their impact on organizational wellbeing and leadership development, please schedule a call today. And if you're wondering what type of leader you are, take our leadership type quiz!
Categories
How We Serve
Organizational health doesn't just happen; it takes attention and intention. DREAM4 is a personal well-being and leadership development company that strives to help your organization in these 4 specific areas.
"DREAM4 is an essential piece of the culture and leadership strategy for our company. I can not imagine having to balance creating an excellent culture with handling operations without support. I honestly don't have the bandwidth. As our company is growing, it has been a great benefit to have the tools and resources that DREAM4 provides to help me develop and mentor our leaders and team members. Most culture support starts at the top and forces its way down. With DREAM4, we are building a strong culture foundation that grows from the bottom up."
Ryan
Vice President of Operations, Huntsville, Alabama
Google's average rating of 5.0 out of 5 stars from 7 reviews.
DREAM4 is trusted by over 5,000 happy customers across the country.
Talk to a DREAM4 Expert Today
A DREAM4 Representative will contact you shortly during our normal business hours